"Difficult roads often lead to beautiful destination".
There cannot be a truer quote for our journey to Hampi than this! Our decision to arrive at Hampi after almost 12 hour journey from Coorg-Hassanpur-Hampi in local bus and taxi wasn't one of our smart decisions. Hampi was one of the planned destinations in our Karnataka Road trip, however, it is not easily reachable from Coorg from where we left for Hampi.
Hampi, is a really small village in Karnataka with a mere population of 2500 people. What makes it distinctive is that it is a UNESCO World heritage site and also, a known backpackers paradise! In case you travel a lot, chances are you would have heard about it!! So, if you are fond of Kasol, Manali, Malana, Pondi, Goa- you have found another Ghetto!
Welcome to the Other Side of Hampi!!
Now, Hampi is really small. You spend 48 hours and you will get a hang of all the lanes, shortcuts and every auto rickhshaw guy to cafe people will start recognizing you. Cross a small stream of the Tungabhadra River to reach the opposite side of the river, and voila, you reach your backpacker ghetto!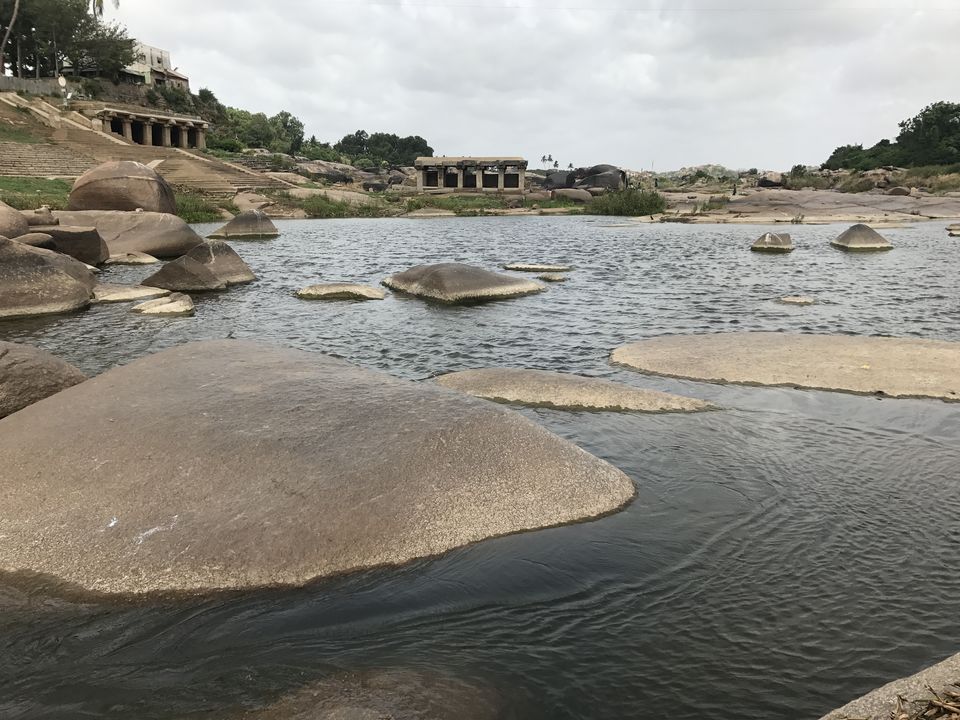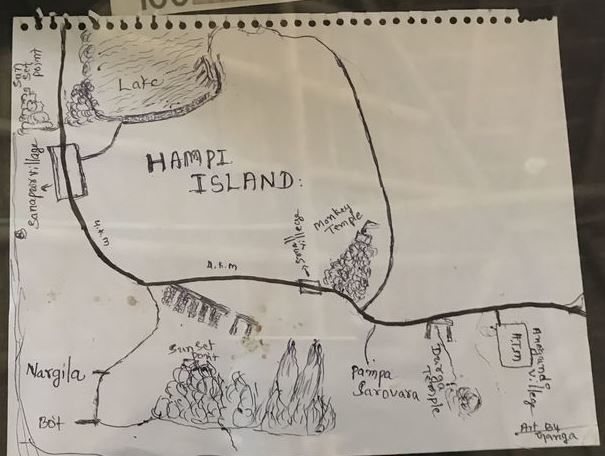 Enjoy the best food ranging from Israeli, Chinese, Indian, Continental to Mexican. Definitely spend some time at Laughing Buddha cafe for some Israeli Breakfasts and great burgers at Nargila Cafe! You will be spoiled for choices!